ACP Hospitalist Masthead
To reach ACP Hospitalist staff members, write to us at acphospitalist@acponline.org.
Editorial Publishing Staff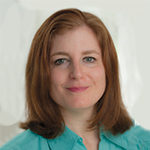 Jennifer Kearney-Strouse, Executive Editor, has a bachelor's degree in English from Pennsylvania State University and a master's degree in journalism from Temple University. Jennifer is a member of the Association of Health Care Journalists and the American Copy Editors Society (ACES) and is board certified as an editor in the life sciences (ELS).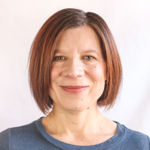 Stacey Butterfield, Editor-in-Chief, has an undergraduate degree in political science from Amherst College and a master's of liberal arts in communications, policy, and health from the University of Pennsylvania. Stacey previously wrote for The Nation magazine, the Summit (Co.) Independent, and the Williamsport (Pa.) Sun-Gazette and is the former editor of the Copper Cable, published in Frisco, Co. She has won awards for her reporting from Association Media and Publishing and the American Society of Healthcare Publication Editors.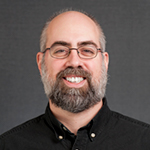 Ryan B. DuBosar, Associate Editor, has 26 years of reporting and editing experience, with 15 years specifically covering medical topics. He is a graduate of Miami University of Ohio.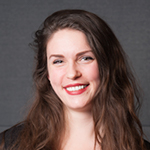 Mollie Frost, Senior Writer, is an award-winning reporter who has focused on health and science since graduating in 2012 from the University of Pittsburgh. Prior to this role, she was health reporter for The York Dispatch, her hometown newspaper.
Physician Editorial Advisors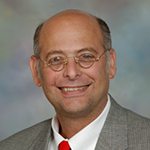 Jamie S. Newman, MD, MHA, MACP, Physician Editorial Advisor, is a hospitalist, associate professor of medicine, assistant professor of health care administration, medical director of the Midwest transfer center, and chair of the hospital medicine fellowship and care management committee at Mayo Clinic in Rochester, Minn. He received his medical degree from Mayo School of Medicine and completed his residency at Baylor University. He is board certified in internal medicine and geriatrics.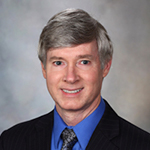 A. Scott Keller, MD, FACP, Physician Editorial Advisor for ACP Hospitalist Weekly, is a hospitalist at Mayo Clinic in Rochester, Minn. He received his medical degree from the University of Tennessee and completed residency and a fellowship in inpatient internal medicine at Mayo Clinic. He is board certified in internal medicine (American Board of Internal Medicine) and obesity medicine (American Board of Obesity Medicine). He was an electrical and automotive engineer prior to medical school.
Editorial Advisory Board:
Gopi Astik, MD, ACP Member, Northwestern Medicine, Chicago
Moises Auron, MD, FACP, Cleveland Clinic
Dawn Brezina, MD, FACP, Duke University, Durham, N.C.
Benjamin Galen, MD, FACP, Montefiore Medical Center, Bronx, N.Y.
Vernon Giang, MD, ACP Member, Pacific Inpatient Medical Group, San Francisco
Susan Krekun, MD, FACP, Weill Cornell Medical College, New York City
Ali A. Mohammad, MD, FACP, Integris Health, Oklahoma City
Christopher Sankey, MD, FACP, Yale-New Haven Hospital, New Haven, Ct.
Gurdev Singh, MD, FACP, PeaceHealth, Bellingham, Wash.
William Surkis, MD, FACP, Lankenau Medical Center, Wynnewood, Pa.
Neil Winawer, MD, ACP Member, Emory University, Atlanta
Additional Publishing Staff:
Senior Vice President, Publishing: Diane Scott-Lichter
Senior Associate Publisher, Director of Sales and Circulation: Aileen McHugh
Associate Publisher, New Product Development: Thomas McCabe
Director, Advertising Sales: Kevin A. Bolum
Advertising Production and Billing: John Carney, Theresa Englehart
Classified Advertising: Paula Bayard
Recruitment Sales: Maria Fitzgerald, Vera Bensch
Circulation Operations Manager: Thomas Lorge
Circulation Administrator: Christopher Kinard
National Account Manager: Ken Watkins