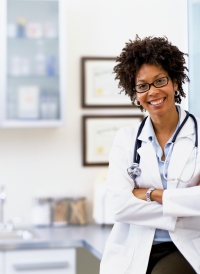 It's the mid-1980s. You're an accountant, not a doctor, and you've just been told that your mother has a rare type of cancer. You respect and trust her physician-but this is your mother, and she needs serious medicine. How do you find the very best possible treatment?.
When a physician from a small town in Wyoming calls LDS Hospital in Salt Lake City about transferring a patient with chest pain, he'll probably talk to Dean A. Mayer, ACP Member.
The National Institute on Alcohol Abuse and Alcoholism (NIAAA) estimates that 3 in 10 Americans drink enough to put them at risk for health problems.
Venous thromboembolism (VTE) is manifested clinically by deep venous thrombosis (DVT) and pulmonary embolism (PE). DVT, usually of the lower extremity, nearly always precedes PE.
Stroke is a sudden focal neurologic deficit caused by either ischemia (80% to 85% of all strokes) or hemorrhage (15% to 20% of all strokes).
A 71-year-old man presents to the emergency department at the instruction of his primary care physician... and other cases.
Recent studies about treating COPD, avoiding gadolinium MRIs, and other topics.