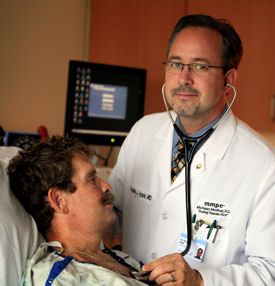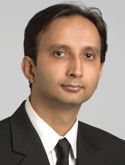 The doctors recognized in ACP Hospitalist's first annual Top Hospitalists issue include teachers, quality improvement gurus, researchers and bloggers. They've focused on improving geriatric care, growing hospital admissions, facilitating transitions of care and raising staff satisfaction. ACP Hospitalist's editorial board members sifted through the nominations and narrowed the field down to 10 Top Hospitalists, who are profiled here.
Last spring, when we decided to recognize top hospitalists, we had no idea what to expect.
Caring for the indigent: readers respond.
James S. Newman, FACP, recalls (somewhat fuzzily) his hip transplant.
Failure to rescue, the failure to identify patients with critical abnormalities and provide the resources necessary to prevent harm, was one of the top three preventable errors found in hospitals in 2004-2006, accounting for 17% of total errors. Experts offer their solutions.
Despite having one of the country's lowest reimbursement rates, North Dakota offers above average scores on access, quality, utilization, equity and health outcomes in recent rankings.
A hospitalist creates a program to teach VTE prophylaxis, and then teaches others to spread the word.
Barcodes were supposed to prevent problems, but instead, staff developed workarounds to speed care. Ferret out the problems before fatalities occur.
The OPTIMIZE-HF study showed which symptoms predicted likelihood of in-hospital mortality from decompensated congestive heart failure and what were the most important predictive factors. Now, there's an algorithm for stratifying patients.
Measure of the month: Coronary artery disease.
Monitor patients with hepatic impairment who take erlotinib.
AHRQ funds program to reduce ICU infections, and other medical updates.
Recent studies about pre-surgery beta-blockers, sepsis perception##mdash;practice gaps, and other topics.
November's winning caption.