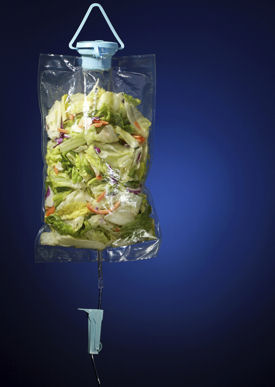 Nutrition support experts want you to think of food as a drug. Not in the negative sense of addiction, but positively as a therapy that's critical to helping hospitalized patients get better.
With general surgeons in increasingly short supply, more hospitals will have to bring in temporary surgeons to help fill the demand for emergency and routine surgical services.
A unique service makes hospitalists the primary physicians for certain trauma inpatients.
When should you seek a nephrology consultation in patients with renal failure?.
A medical student reflects on treating patients in South Africa.
Dana Tiganu, MD, brings a fresh perspective to the field.
Although nutrition is one of the most basic human needs, it's often overlooked in the hospital. Studies have shown that, on average, enteral feeding meets only 50% of patients' nutritional requirements, and it's not uncommon for substantial caloric deficits to accumulate in the first week after hospital admission, experts say.
Dr. Peraino discusses four common causes of medical mistakes and offers tips on preventing them.
Memory is elusive (and of course, it "lights the corners of my mindâ€ï¿½â€"or at least Barbra Streisand's mind). That's why there are so many tricks to remembering things, like acronyms, acrostics, rhyming keys, the image-name technique and the keyword method.
Documenting malnutrition as a secondary diagnosis helps establish the severity of an underlying illness, improves publicly reported data, and can increase reimbursement to the hospital.
In accordance with a law passed by Congress late in 2006, physicians and other eligible professionals are able to receive bonus payments of a percentage (increased to 2%) of their total allowed Medicare charges, subject to a cap, by submitting information for defined quality measures.
The following cases and commentary, which address nutrition, are excerpted from ACP's Medical Knowledge Self-Assessment Program (MKSAP14).
Drug recalls, warnings, approvals.
Recent studies about stratifying bleeding risk in NSTEMI patients, computerized drug reconciliation tools, and other topics.
Swine flu resources, and more.