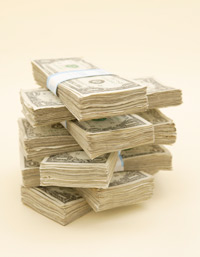 Bundled payments could prove the value of hospitalists or destroy their income, dramatically improve patient care or hurt outcomes, or be a return to capitation or a new way forward.
New Recommendations, Evolving Data, and Practical Implications for Implementation.
For hospitalists contemplating a career in academic medicine, it may not always be easy to arrive at the right mix of clinical practice, teaching and research. Learn what to look for.
Handoffs from inpatient to outpatient care are a known problem area in hospital medicine, and one of the biggest opportunities for improvement could involve results of tests pending at discharge.
Our columnists address the emotional consequences of diagnoses.
Robert W. Harrington Jr. offers insight into the workforce shortage.
With health care reform in the news, bundled payments have been getting a lot of attention. Under this plan, payers would pay a lump sum per hospital admission that hospitals and physicians would share, in contrast to the current system based on separate billing for relative value units. Bundled payments offer possible advantages, but there are possible pitfalls, too.
A reader reports on hospital medicine in Bangalore, India.
Have you ever been given a prescription from your physician that was completely illegible?.
With pulse oximetry, a strong, regular pulse is important to obtaining a good signal and accurate reading. Unfortunately, many critically ill patients do not have good pulses anywhere.
Our columnist discusses key elements of deciding the appropriate level of care for a given patient (inpatient versus outpatient or outpatient with observation).
The following cases and commentary, which address rheumatology, are excerpted from ACP's Medical Knowledge Self-Assessment Program (MKSAP14).
Warnings, recalls, approvals.
Recent studies about warfarin use in elderly AF patients, ticagrelor vs. clopidogrel in ACS patients, and other topics.
Mortality disparities after in-hospital cardiac arrest, and more.