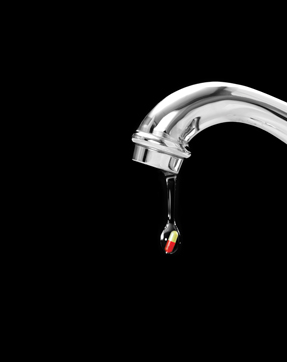 The drugs in limited or non-existent supply can vary across the country, but the number of medications affected has steady increased, in some cases undermining patient care.
Just because disagreement between hospitalists and emergency physicians is natural, it's not necessarily unavoidable.
The rising prevalence of obesity has created health dangers for patients and new challenges in diagnostic testing for hospitalists.
A training program allows recent Iraqi medical school graduates to shadow and assist U.S. physicians in Baghdad.
A care management department at Mercy Medical Center in Cedar Rapids, Iowa, helps incorporate new evidence and guidelines into daily practice.
A review of existing fall prevention methods found little conclusive medical evidence to support them.
Drs. Groopman and Hartzband reflect on their Mindful Medicine column and look toward the future.
Some of this issue's topics include drug shortages, ED handoffs and coding for prolonged evaluation and management.
A reader debates "The Hospital of the Future.".
Our editorial advisor learns a thing or two about diagnosis from an unusual source: his teenage son.
A student recounts the obstacles he faced when preparing to study in the U.S.
A veteran hospitalist reflects on work hour limits for residents.
Should we classify cancers by their tissue of origin, or their mutation of origin?.
The coding and billing of prolonged services depend on the face-to-face time spent with the patient over and above the average.
These cases and commentary, which address emergency department care, are excerpted from ACP's Medical Knowledge Self-Assessment Program (MKSAP15).
Details on approval of ticagrelor and more.
Smoking cessation before surgery, dalteparin versus unfractionated heparin, and more.
Treating hypertension in the elderly, predicting ICD complication risk, and more.