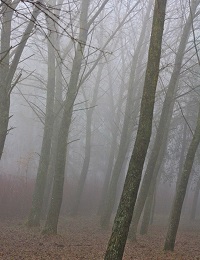 Outcomes, whether life or death, should better reflect goals and values of patients, experts say.
Physicians work to identify and respond to their own biases.
A potential boon but no magic bullet.
Age, gender, and other factors predict risk.
Treatment, documentation, and follow-up for CAP, HCAP, HCAP, and VAP.
Patients report their symptoms while waiting to be seen, and clinicians review, confirm, and edit the information.
The RN who developed it sees it as "a means of honoring a patient after they pass away".
Making a distinction between acute and chronic blood loss anemia is important.
One of the first descriptions of the erythrocyte sedimentation rate is detailed in a book by British surgeon and anatomist John Hunter.
This month's issue features a look at end-of-life care in the ICU, as well as subconscious bias, rapid testing for infectious disease, and more.
Dietary supplement-induced autoimmune-like hepatitis, splenic sarcoidosis, hemophagocytic lymphohistiocytosis, and more.
Details on the latest recalls, warnings, and approvals.
Macrolide antibiotics, central vs. peripheral thermometers, acute kidney injury risk factors in orthopedic patients, and more.
Staff awareness of stroke protocols, adverse events from supplements, and more.