Tips on taking transfers from surgery
Talk directly to the surgeon, peek at the wound, and don't be afraid to call with questions, experts advised.
---
Hospitalists seeing patients after surgery might assume that the surgical team will be following up regularly, but that's commonly incorrect, according to Lily Ackermann, MD, FACP.
"When you're accepting a patient, you should specifically ask your surgical colleagues how they're going to follow up, how often, and when they need to be called," said Dr. Ackermann.
At a session at Internal Medicine Meeting 2022, she and copanelist Murray Cohen, MD, along with moderator Geno J. Merli, MD, MACP, reviewed this and other points to consider when handling postoperative transfers.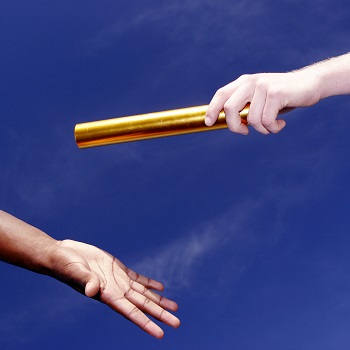 Attending-to-attending communication is best for an effective handoff, the experts agreed. Electronic health records offer ways to make this easier, for example, the iPASS tool in Epic, which stands for Illness severity, Patient summary, Action list, Situational awareness, and Synthesis by receiver.
"We typically use it OR to ICU or from the ICU to the floor …, and it's a way to go over [things] person to person, hopefully attending to attending," said Dr. Cohen, who is an associate professor and director of the division of acute care surgery at Jefferson Health in Philadelphia.
One important topic to cover during that handoff is wound care, said Dr. Ackermann, a hospitalist and clinical associate professor of medicine at Jefferson Health. "As soon as you get a patient, look at the wounds, discuss the wound dressing with the surgeon, when staples and sutures need to come out, if there's any concerning findings in the wounds, and if there's drainage," she said.
Don't be afraid to take the bandage off, Dr. Merli stressed. "You may say, 'Can't touch the bandage, it's already on there, the surgeon will tell us what the wound looks like.' Well, if you never look at the wound, you won't even know what it looks like to start with. You won't have your baseline."
Dr. Ackermann encouraged hospitalists to ask specific questions of the surgical team. "What happened during the case? Was there excessive blood loss, vasopressors used, during the case? Was the patient clinically unstable during the case?" she said. Other areas to cover include anything of note in the anesthesia report, timing and type of venous thromboembolism prophylaxis, any needed drain management or follow-up imaging, and medications to restart, stop, or avoid.
Surgeons should want to share this specific information with the hospitalist team, agreed Dr. Cohen: "They have to know exactly what we found and exactly what I'm worried about."
Dr. Merli noted that reviewing the surgical report can save both time and testing. He used the example of a patient with spine surgery who had a lower-extremity deep venous thrombosis that extended to the iliac vein. That clot could have triggered an extensive workup for hypercoagulability. However, when Dr. Merli read the report, he saw that the vein had been nicked during surgery and needed repair.
"Of course, when you start repairing venous blood vessels, oftentimes you get thrombosis, extensive thrombosis," said Dr. Merli, who is a hospitalist, professor of medicine, and co-director of the Jefferson Vascular Center at Jefferson Health. "That's what happened. That's why it's thrombosed."
Don't forget to also ask the surgeon about the expected postoperative course, including discharge timing, and about any potential complications. Dr. Merli noted that while Jefferson has plan-of-care rounds every weekday with the nursing and hospitalist teams to monitor patients' progression, continued input from the surgical team is vital.
"If I don't communicate with the surgeon to get these little things taken care of, suddenly the medicine length of stay starts to go up," he said. "You have to know some of these things to make the appropriate decisions."
Finally, Dr. Ackermann and Dr. Merli noted that perhaps the biggest mistake hospitalists make when accepting a transfer from surgery is not calling the attending surgeon directly if clinical questions arise.
"I know some of you are in places where you say, 'Well, how are our house officers going to learn if they're not communicating with surgical house officers?' Well, in these cases, you really want to talk to the person who did the procedure," Dr. Merli said. "Sometimes you might have a PGY-2 in surgery who may not be experienced enough yet, or a PGY-1 [in medicine] who's doing [a history and physical] at night for coverage may not be the most experienced person. So always feel you could call."
Dr. Cohen agreed. "We want to be called for our patients. We're upset when you don't call us for our patients," he said. "I welcome that call, and I want that call."