Perspectives
|
June 7, 2023
|
FREE

Most ACP Hospitalist content is available exclusively to ACP Members. This article is free to the public.
Even the smallest steps can bring big changes
A physician offers tips on how hospitalists can make more use of pulmonary rehabilitation in patients with COPD.
---
Chronic obstructive pulmonary disease (COPD) is a leading cause of respiratory morbidity and mortality in the United States, associated with approximately 1.5 million ED visits and 699,000 hospitalizations annually, according to 1999-2011 data. Another study projected that about a quarter of patients hospitalized for COPD are readmitted within 30 days.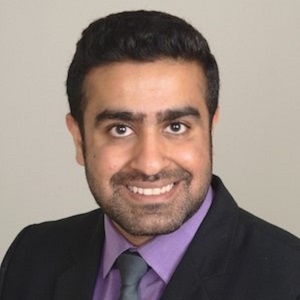 We have likely all encountered a COPD patient who is readmitted to the hospital frequently and wondered what we can do help them stay out of the hospital and have a good quality of life. What is there beyond optimizing their inhalers or providing smoking cessation counseling? How many of us think of referring the patient to pulmonary rehabilitation (PR)?
Before I entered a pulmonary and critical care fellowship, I had a brief stint as a hospitalist, and I rarely referred COPD patients directly to PR on discharge. I relied on primary care physicians or pulmonologists to do that later. My fellowship training has helped me become familiar with PR and its immense benefits and convinced me that every COPD patient admitted to the hospital should be referred to PR on discharge. Yet a 2019 study found that only 3% of COPD patients received PR within a year of discharge.
What is pulmonary rehabilitation?
PR is defined by the American Thoracic Society as a "comprehensive intervention, based on a thorough patient assessment followed by patient-tailored therapies that include, but are not limited to, exercise training, education, and behavior change, designed to improve the physical and psychological condition of people with chronic respiratory disease and to promote the long-term adherence to health-enhancing behaviors."
The idea is that the components of the program translate into positive lifestyle changes, which in turn can have long-term benefits. In addition to exercise, PR programs offer nutrition counseling, education on inhaler and breathing techniques, psychosocial support, and help with smoking cessation.
These programs are one of the most effective but underutilized interventions in the care of patients with COPD. The proven benefits of PR include improvements in exercise capacity, limb muscle function, and health-related quality of life, as well as reductions in symptom burden, health care costs, hospitalizations, and mortality.
So why is PR still underutilized?
Significant barriers hinder PR implementation and utilization, including lack of trained manpower, transportation to PR centers, and suboptimal funding of these programs due to low reimbursement by Medicare. But these can be overcome. Enthusiasm of the referring physician has been found to be associated with PR adherence and attendance. The more supportive of PR the referring clinician is, the higher the chances a patient attends. Given the barriers, major respiratory societies are now focusing on alternative methods of PR delivery, including telerehabilitation, a modality that gained traction and showed promise during the pandemic but could use more research. The American Association of Cardiovascular and Pulmonary Rehabilitation (AACVPR) leads a multisociety effort to address payment by Medicare.
What can hospitalists do to increase PR use?
Patients admitted for COPD are mostly discharged from inpatient medical services. Hospitalists can help our patients gain access to this potentially immensely beneficial intervention in a few easy steps.
Talk to your patient about PR. This is a necessary first step. Ask patients if they have ever completed a PR program in the past. If their answer is yes, assess their willingness to re-enroll. If they've never done it, they are among the patients who may benefit most from a little information about PR and a referral on discharge.
Add PR to the COPD care bundle. COPD care bundles have been shown to prevent hospital readmission and typically entail five key elements: technique (using an inhaler), action plan, PR, smoking cessation, and specialist follow-up. Hospital systems across the U.S. have adopted and modified COPD care bundles or pathways to help prevent COPD readmissions. Hospitalists should familiarize themselves with their local care bundle and, if PR is not included, advocate for its inclusion. This can also be an opportunity for quality improvement.
Learn about your local PR programs. Each hospital has certain catchment areas from which a majority of patients are admitted. Getting familiar with PR programs around those areas will be beneficial. The American Thoracic Society has an online directory at livebetter.org that lists about 2,000 programs, and the AACVPR has a directory of more than 1,200 sites.
In conclusion, PR is an intervention with numerous potential benefits for our patients with COPD. Hospitalists already play a major role in education and treatment of these patients and can take a few simple steps to increase patient access to this hugely beneficial intervention.