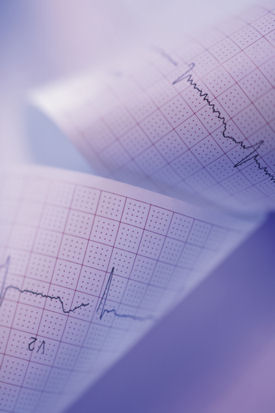 Efforts to test more judiciously represent a dramatic shift in the way physicians use tests to aid diagnosis and guide treatment.
Pay per relative value unit differs by geography.
COPD, stroke and drug choice were among the hot topics in hospital medicine research last year.
Intensity of insulin therapy may get all the press, but there are other dilemmas in inpatient glycemic control.
Twenty-one drugs were approved by the FDA last year. An expert details which of them are most likely to matter to hospitalists.
The ways non-physician providers are integrated into hospital medicine practice vary widely, as do the associated salaries, responsibilities and experience.
Undertaking quality improvement projects is more difficult than ever, but certain strategies can help ensure success.
A new system at Princeton Baptist Medical Center in Birmingham, Ala., reduced health care-associated infections by about 20%.
By the time a patient gets to the ICU, his symptoms aren't usually the focus of diagnostics or treatment. But that doesn't mean they aren't still bothering him.
This issue discusses reducing unnecessary testing and includes coverage from Hospital Medicine 2011, held this May in Dallas.
Readers respond to a recent opinion piece on seven on/seven off scheduling.
Our editorial advisor remembers his first night on call.
Acute respiratory failure is a common diagnosis, especially among patients admitted with heart failure, pneumonia or chronic obstructive pulmonary disease.
These cases and commentary, which address diagnostic testing, are excerpted from ACP's Medical Knowledge Self-Assessment Program (MKSAP15).
Urinary test to guide pneumonia treatment, stroke risk after CABG, and more.
Central line infection rates, organizational characteristics of hospitalist groups, and more.