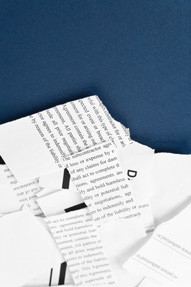 Partial DNRs may be attractive to patients, but they may cause more problems than they solve.
Ten years ago, infection control was the biggest trend in tackling hospital-based infectious diseases. Now the new hot area is antibiotic stewardship.
When you see a patient with a temperature of 101, what do you note in the chart? Probably, "fever," right? Maybe not.
An expert gives advice on which tests may be most helpful in diagnosing intensive care patients.
Practice size, service time and vacation are top considerations.
Hospitalists can help diagnose the underlying cause of skin problems by taking a careful history.
A large proportion of inpatients have delirium, but in most, it goes unrecognized.
Clinicians at University Hospital in San Antonio, Texas, opened a Clinical Decision Unit to improve care efficiency for observation patients.
A recent Sentinel Event Alert aims to reduce suicide risk in hospitalized patients.
This issue discusses partial DNRs and includes extensive coverage from Internal Medicine 2011, held this April in San Diego.
A doctor's elegant attire causes trouble in more ways than one.
Patients should not be disturbed in the middle of the night unless it is medically necessary.
Three new CPT codes have been developed to address longer-stay observation care.
These cases and commentary, which address dermatology, are excerpted from ACP's Medical Knowledge Self-Assessment Program (MKSAP15).
Details on approval of a new gadolinium contrast agent, a recall of certain infusion agents, and more.
Gait speed and cardiac surgery outcomes, bloodstream infection surveillance, and more.
Antiviral agents for influenza, prognostic scores and stroke, and more.