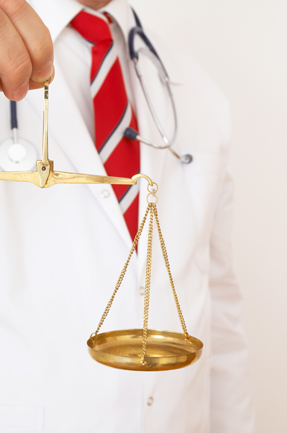 ACP's recently revised Ethics Manual offers guidance on situations relevant to hospitalists, such as stewardship of resources, communicating with patients, and dealing with conflicts over treatment goals.
Inpatient hypercalcemia is most commonly associated with a malignancy, but it can be caused by other diseases and conditions as well.
Compassion fatigue shares symptoms and some causes with burnout, but it's not quite the same thing.
Sunnybrook Health Sciences Centre in Toronto developed a program to help ensure pages were sent to the correct physician.
A recent survey aimed to gain some perspective on job satisfaction for hospitalists.
Functional quadriplegia is clinically comparable to physical quadriplegia but is rarely diagnosed.
It's hard to increase time spent with patients, so improving the quality of the time is the only workable alternative.
Some of this issue's topics include ethics in the hospital, diagnosis and treatment of hypercalcemia, and compassion fatigue.
An internship boot camp prepares final-year medical students for the daily encounters they'll face in the years ahead.
Our goal was to round with precision, though it was more likely we would meander due to the effects of Brownian motion, bouncing randomly around the hospital, starting at one point and ending up somewhere else.
These cases and commentary, which address hypercalcemia, are excerpted from ACP's Medical Knowledge Self-Assessment Program (MKSAP15).
Details on warnings, approvals and more.
Swallowing screens after acute stroke, cardiac complications in CAP, and more.
Rapid flu tests, ICU delirium risk, and more.