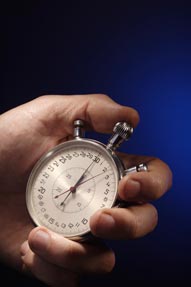 Findings from a recent study may change practice.
Speaking in public, resolving conflicts and mastering spreadsheets are just a few of the things a hospitalist leader must do well.
Even simple things like how patients are addressed can have a long-lasting effect.
Rural leaders hope early recruitment will lead to a bigger work force down the line.
Learn how to spot signs of a possible infestation##mdash;and avoid one yourself.
A recent study found a substantial prevalence of depression among spouses of sepsis survivors.
Beth Israel Deaconess Medical Center developed rapid response teams composed of patients' main clinicians and tested the outcomes.
A three-year patient-centered medical home pilot reduced ED visits and hospital admissions.
Congestive heart failure, syncope and presyncope, and transient ischemic attack are discussed.
This man was dying. But like many elephants in rooms, not many people wanted to acknowledge it.
This issue features stories on resuscitation, rapid response teams, and leading a hospitalist program, among others.
A fictional doctor embarks on a quest to place a dialysis catheter.
These cases and commentary, which address dermatology, are excerpted from ACP's Medical Knowledge Self-Assessment Program (MKSAP16).
Details on recalls, warnings, label changes and approvals.
Scores for predicting pneumonia and hemorrhage after ischemic stroke, update on managing unstable cardiac conditions, and more.
New definition of MI, average lifespan of heart failure patients, and more.