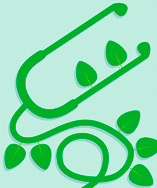 Started in April 2012 by 16 entities, the effort to reduce the health care industry's contribution to environmental degradation and spur sustainable change has grown to more than 700 hospitals.
Leonard Feldman, MD, FACP, takes a look at non-evidence-based medicine.
Expert also discusses Clostridium difficile, transesophageal echocardiography.
Simple actions, like knocking before entering and introducing one's self, can go a long way.
Updated definition of gastroparesis came out in January.
Expert discusses special considerations for patients with various medical conditions.
Some believe clothes can influence how a patient feels about a physician, while others believe communication style has far more sway.
Hypereosinophilia causing cardiac and pulmonary disease, pulmonary embolism presenting as syncope, and other cases are discussed.
St. Joseph Health Services of Rhode Island program has achieved high compliance with isolation attire and hand hygiene.
Time with patients is sacrificed for time spent documenting care and talking with other clinicians.
Physicians, not the hospital or case managers, are responsible for making the correct determination.
A new way to teach students borrows heavily from a popular game.
Two readers express concerns about pain management recommendations that appeared in our April cover article, and a story source responds.
This month's issue includes stories on hospitals going green, wearing appropriate attire on the job, and conference coverage from Hospital Medicine 2013.
Details on recalls, warnings and approvals.
Reducing MRSA in the ICU, rivaroxaban in heart failure, warfarin bridging during cardiac device surgery, and more.
Alcohol misuse screening, hepatitis C follow-up testing, and more.