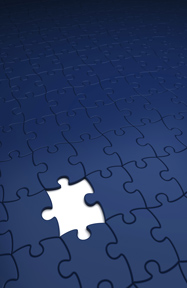 The right "cultural fit" between a hospital and a physician may be what guarantees a fulfilling career.
Get a handle on the signs that indicate acute pancreatitis, the best treatment, and the complications to watch for.
Other cases include sulfadiazine-induced crystal nephropathy and a low anion gap.
Patients at University of Michigan's University Hospital are given bedside notepads to encourage discussions about care.
Physicians should take steps to improve the testing done in their hospitals and offices.
Physicians should view the label as provisional and evaluate further for a more specific diagnosis.
Introducing a new series that highlights the importance of vital signs.
Interns are exposed to many small leadership moments over the course of 12 months.
Deconstruct a poorly handled situation to help prevent a similar occurrence.
This month's issue includes a cover story on how to find a job that makes you happy, diagnosing and treating acute pancreatitis, and case summaries from San Francisco General Hospital.
Details on recalls, warnings and label changes.
Dabigatran outcomes, PPIs and postoperative pneumonia, and more.
MRSA rates, effectiveness of ICU gowns and gloves, and more.