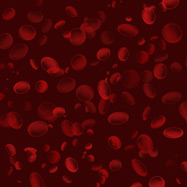 How to handle anticoagulants, steroid, cardiac, diabetic, and pulmonary drugs in surgical patients.
How to handle different types of mistakes.
Stand out by providing high-value care.
Problems can occur in metabolic, infectious, drug realms.
Antithyroid drugs, radioactive iodine, surgery are main treatments.
Ask open-ended questions, consider barriers to care.
Pathophysiologic classification and acuity are important in documentation of heart failure.
Stop... and take a breath.
This month's issue includes a cover story on perioperative medication management, extensive coverage from Internal Medicine 2014, and an expert analysis of chemotherapy-induced hypersensitivity reactions.
Interventions make discharges more timely, statins help with delirium in critically ill.
A case of a patient with ovarian cancer raises questions about how to respond when chemotherapy infusions cause adverse reactions.
Genotype testing for warfarin dosing may offer limited or no benefit.