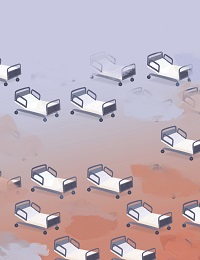 Facilities take new approaches to survive familiar challenges.
Penalties positive step but should evolve into focus on value-based care, experts say.
Everyone wants to do it, but how?.
Biomarkers, automated systems, and rapid diagnostics.
Sooner is definitely better when it comes to antivirals for influenza, but later is better than nothing.
Some things physicians thought they were doing to help patients at the end of life are actually ineffective and even potentially harmful.
Learn about types of amyloidosis, diagnosis, prognosis, and treatment.
A 5-hospital health system improved patients' access to postdischarge care.
An expert discusses which apps hospitalists should know about and how they can begin to prescribe them.
A transient neurologic deficit lasting 24 hours or more, even when imaging studies are unremarkable, is a cerebrovascular accident, not TIA.
The first documented recommendation of nitroglycerin for angina pectoris was described by Dr. William Murrell in 1877.
This month's issue features a look at small hospitals and readmission measures, as well as ways to prevent acute kidney injury and to predict sepsis.
Cases involving acute kidney injury are presented.
Details on the latest recalls, warnings, and approvals.
Delirium screening, rapid response, and more.
Best practice advice on PE, contamination of protective gear, and more.