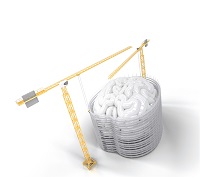 Now that endovascular therapy has been officially endorsed by experts, how should hospitals respond?
New class more likely to be used for reassurance than treatment, experts say.
Guidelines, nonadherence, interactions, and transitions make for tricky balance.
Experts offer advice on discussing and deciding when to use or avoid.
From diagnosis and treatment to preventive prophylaxis.
Those in the intervention group were 60% less likely than controls to report suicidal ideation during their internship year.
Expert considers new intensive care staffing models.
Diagnostic criteria are often misapplied.
There is a black cloud hanging over your head; the universe is out to get you.
This month's issue discusses implantation of endovascular therapy in stroke, reversal agents for the direct oral anticoagulants, antibiotics at the end of life, and more.
Cases involving heart failure are presented.
Details on the latest recalls, warnings, and approvals.
Shorter stay and mortality after hip fracture, outcomes from hypothermia, apixaban for acute VTE, and more.
Best practice advice on generics, postdischarge facilities and spending, and more.