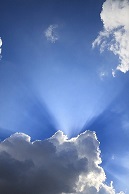 Sepsis strategies studied and debated.
Working out details in advance helps avoid conflicts down the road.
Hospitalist role models can help residents embrace high-value care.
National efforts are underway to improve the quality of care for patients with dementia.
An academic medical center reduces door-to-needle time dramatically.
Secondhand smoke exposure common among cardiac inpatients.
Cross-discipline initiatives are key.
Broad topics, specific advice are included.
Part 2 of 2 about Medicare's medical necessity requirements.
A fictional class for an MHA leads to some literal wayfinding.
If the history of anesthesia is the story of trying to manage pain, then it is indeed a long one.
Fund of knowledge cannot be the sole (or even main) proxy for physician quality.
This month's issue includes articles on sepsis, comanagement, high-value care, and more.
Patient cases involving Benedikt's syndrome, Chikungunya fever, essential thrombocythemia, and more.
Details on the latest recalls, warnings, and approvals.
Perioperative aspirin and clonidine for AKI, longer surgeries and clot risk, poor neighborhoods and readmissions, and more.
Secondhand smoke exposure, bleeding risk with dabigatran versus warfarin, post-op delirium in older adults, and more.